Read Stormrider: a poem, by C. S. Thompson, written in memory of Dave.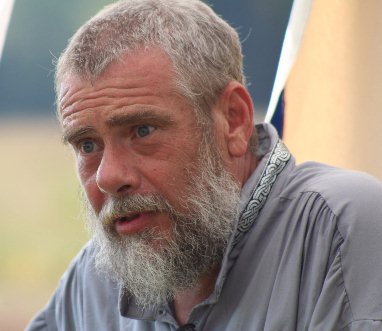 Dave passed away on October 3, 2006 while competing in the Sunfish World Championship Sailboat race in Charleston, SC. In his honor, his family has commissioned two perpetual trophies - one to be awarded to his local club - the Lake Region Sailing Club - and one for the International Sunfish Class Association. Read more about these memorial awards here.
In addition to sailing, Dave loved to compose music. He played the piano, organ, trumpet, accordion, guitar, mandolin, banjo, dulcimer, recorder, and the kantele, but his instrument of choice was the computer. We - his family - are keeping his music and sailing sites active as a tribute to him and we will be adding more of his music and his writing to these pages, as time goes by.